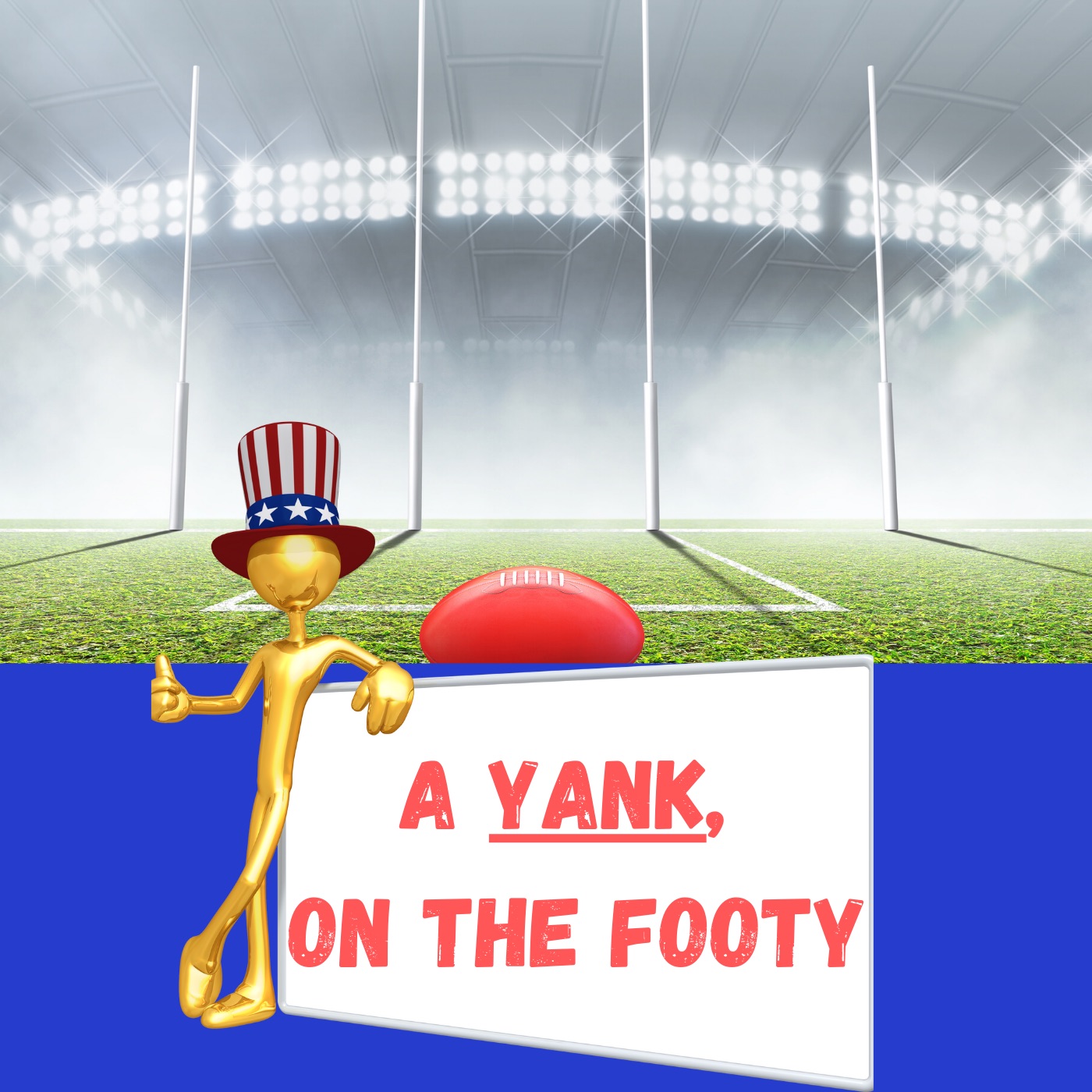 #23 AYOTF - What about an All-Star game during Grand Final week?
May 10th, 2020 by ayankonthefooty
Episode 23 - A Yank on the Footy - What about an All-Star game during Grand Final Week?
In this episode, I look at some issues brought up during a 19 April Fox Footy Podcast, and explore an additional revenue stream for the AFL, which will lead to some exciting events for footy fans.
I wanted to take a moment and give a big shout out of thanks to Hillary Jenner for the big assist earlier this week.  No news as of yet, but I truly appreciate your assistance..
MLB and the Cleveland Indians Announce Full Week Schedule of 2019 All-Star Youth, Community & Cultural Events
NBA All-Star 2019 Schedule of Events
2020 Prospective Grand Final schedule
Fox Footy Podcast, 19 April 2020 King, Dal Santo, Montagna and Tom Morris
2020 NHL All-Star Game | St. Louis Blues
2020 NHL All-Stars Skills Competition: Shooting Stars Challenge
I humbly thank you for taking the time to listen to my show.  I truly appreciate it. 
Don't forget that you can reach me on Twitter @Yank_on or at ayankonthefooty@gmail.com.  You can also find me at A Yank on the Footy on Instagram and Facebook.  
I ask that you consider sharing this episode, and this podcast with your family and friends,
A big shout out to https://josephmcdade.com/music for the use of some of his music.  
You can find my podcast at:  https://feed.podbean.com/ayankonthefooty/feed.xml, as well as on Apple, Spotify and Stitcher or by looking for "A Yank on the Footy" in your favorite search engine.
Share
|
Download(

Loading

)