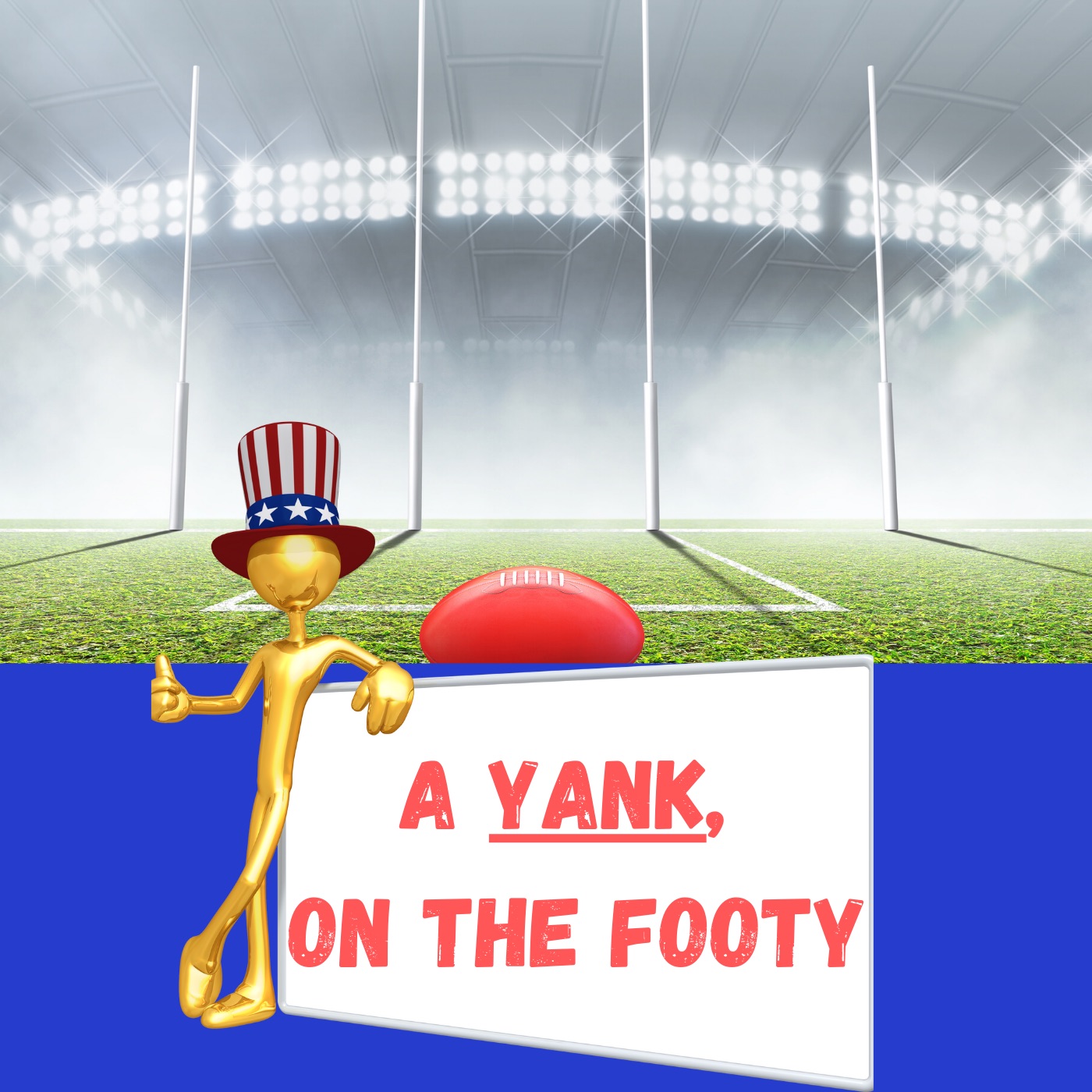 #3 AYOTF January 12, 2020 Part 1 of my interview with Chris Hickey
Jan 11th, 2020 by ayankonthefooty
Episode 3 - A Yank on the Footy
In this episode, (Part 1 of a 2 part interview) I conduct my first interview of the show as I am joined by long-time Cats fan, Chris Hickey, born in Geelong and raised in Purnim, Victoria, now resides in Mackay Queensland.  Chris is the 2nd cousin of Cats legend, Reg Hickey.
Chris shares his insight on the game of footy, while telling some great stories about his legendary family member.
This episode is dedicated to my friend, Travis Milestone.  Travis, I'm so sorry about what you're having to deal with right now, but you have to know that the entire footy world is pulling for you during this tough time.
 A big shout out to https://josephmcdade.com/music for the use of some of his music.
You can reach me at: ayankonthefooty@gmail.com and on Twitter @Yank_on
Podcast links:  
https://podcasts.apple.com/us/podcast/a-yank-on-the-footy/id1493103757
https://open.spotify.com/show/6YpQlU4W1OTNNWOpGj3NDh
https://pandora.app.link/XVtLV1LQz3
https://www.iheart.com/podcast/269-a-yank-on-the-footy-55241447/?embed=true
https://www.stitcher.com/podcast/a-yank-on-the-footy
https://feed.podbean.com/ayankonthefooty/feed.xml
Share
|
Download(

Loading

)