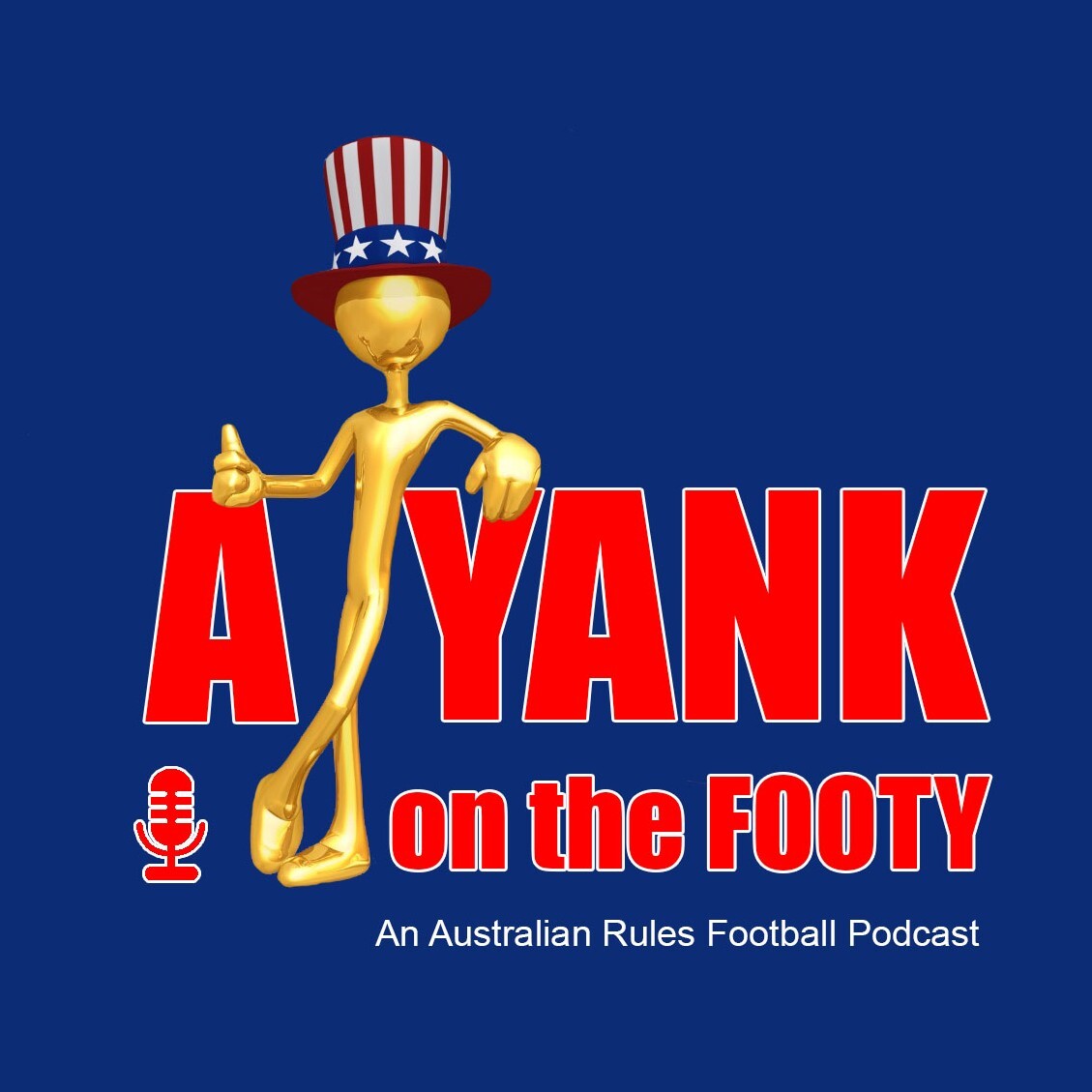 #42 AYOTF -A talk with Darwin based Footy Reporter jackson Clark
Aug 15th, 2020 by A Yank on the Footy
Episode 42 - AYOTF -  My talk with Jackson Clark, Footy reporter from Darwin N.T.
If you like the show, consider helping me out at Buy Me a Coffee . Also, if you are interested in any podcast gear, you can find it on my Redbubble page. 
In this episode, I sit down to talk with Jackson Clark, a long time footy reporter from Darwin, and host of the new Youtube Podcast:  Off the Play 
Email form for creating email list - I hope you'll consider signing up for the mailing list, so you'll be the first to have the new episode dropped off right into your inbox.  
Kicking the Stigma: Jackson Clark on The World In Social
For crisis support, please contact:
Lifeline http://lifeline.org.au 13 11 14 
 Beyond Blue http://beyondblue.org.au 1300 22 4636
In the U.S. contact: https://suicidepreventionlifeline.org/ 1-800-273-8255
I humbly thank you for taking the time to listen to my show.  I truly appreciate it. 
Don't forget that you can reach me on Twitter @Yank_on or at ayankonthefooty@gmail.com.  You can also find me at A Yank on the Footy on Instagram and Facebook.  
I ask that you consider sharing this episode, and this podcast with your family and friends.
A big shout out to https://josephmcdade.com/music for the use of some of his music.  
You can find my podcast at:  https://feed.podbean.com/ayankonthefooty/feed.xml, as well as on Apple, Spotify and Stitcher or by looking for "A Yank on the Footy" in your favorite search engine.
Share
|
Download(

Loading

)