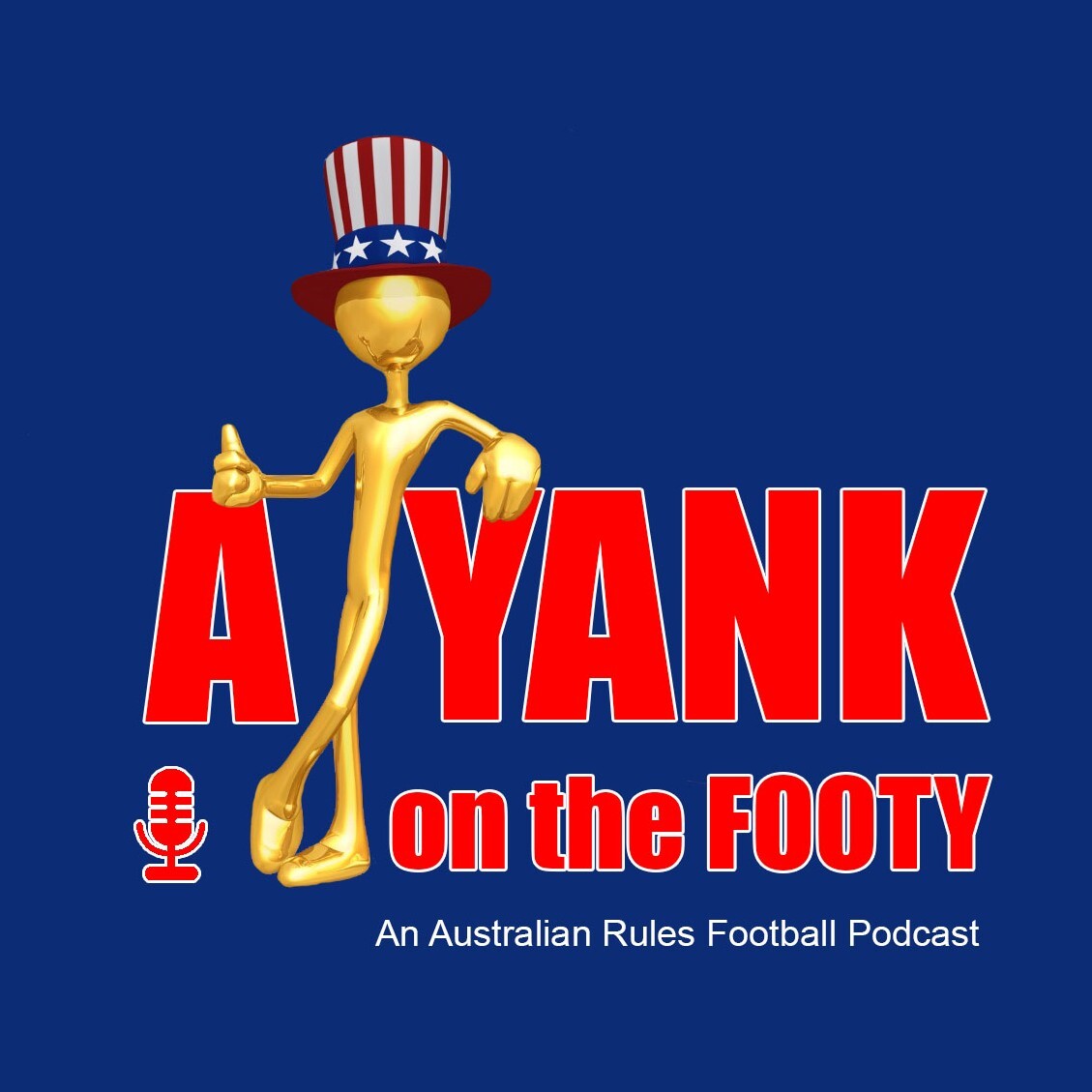 LIVE AYOTF, 15 March 2021 — The Ides of Footy - My 2021 Ladder + Finals Predictions
Mar 16th, 2021 by A Yank on the Footy
Live AYOTF - The Ides of Footy, my 2021 Ladder predictions
In this episode, I went live and discussed a few things in the news, along with my 2021 ladder and finals predictions.  During the episode, I spoke with Harper Pestinger, but failed to identify the name of his (and Lachie's) podcast.  It is called:  Where Do We Begin.  Want to be in on the next live episode?  Make sure you sign up on the email sign-up list below.  
Want to help out the podcast?
Buy me a coffee, Podcast fundraiser
A link to my new Youtube Page.  Here is where you can also find my podcasts.
MAILING LIST signup:  Email form for creating email list - I hope you'll consider signing up for the mailing list, so you'll be the first to have the new episode dropped off right into your inbox.
For crisis support, please contact:
Lifeline http://lifeline.org.au 13 11 14 
Beyond Blue http://beyondblue.org.au 1300 22 4636
In the U.S. contact: https://suicidepreventionlifeline.org/ 1-800-273-8255
I humbly thank you for taking the time to listen to my show.  I truly appreciate it. 
Don't forget that you can reach me on Twitter @Yank_on or at ayankonthefooty@gmail.com.  You can also find me at A Yank on the Footy on Instagram and Facebook.  
I ask that you consider sharing this episode, and this podcast with your family and friends.
You can find my podcast at:  https://feed.podbean.com/ayankonthefooty/feed.xml, as well as on Apple, Spotify and Stitcher or by looking for "A Yank on the Footy" in your favorite search engine.
Share
|
Download(

Loading

)