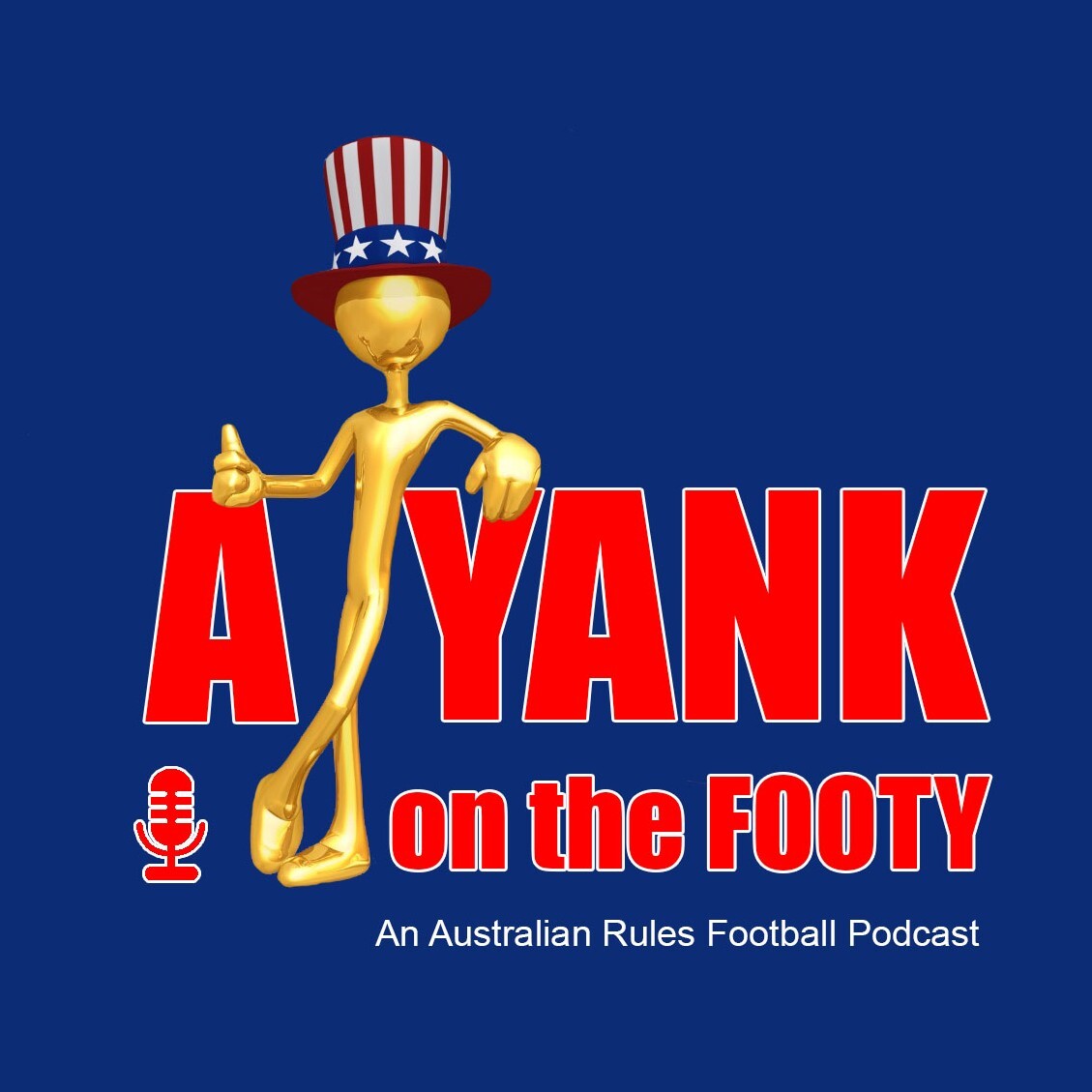 AYOTF - Live Episode, 22 June 2021 - "Scrappy" AFL Rds 14+15 (P)Review
In this live episode, I discuss a couple of big stories from the AFL, as well as review Rd.14 and tip Rd.15 of the AFL.  Did we just witness a Grand Final Preview?
Don't forget to check out the new podcast website:  ayankonthefooty.com.   
I hope that you'll check it out, bookmark it, and share it with your footy friends.  
Want to help out the podcast?
New podcast website (You can leave a voice mail or message on the new website.  You can also leave a review for the show, along with signing up for the mailing list.)
Buy me a coffee, Podcast fundraiser - If you'd like to help out the podcast.
A link to my Youtube Page.  Here is where you can also find my podcasts.
Club of the round:  Mount Evelyn Rovers Football Club   
https://www.instagram.com/mount_evelyn_fnc/
https://mountevelynjfc.com.au/
Links referenced in the episode:
AFL 2021: Round 14 analysis, Talking Points, reaction, top stories, Tasmania team, Gold Coast Suns trade history
LISTEN: It's not how a captain should 'conduct his business'
If you've got a footy sticker for your favorite, or local club that you'd like to share with the podcast host, the mailing address is 1124 McKinley St. Sandusky Ohio 44870 USA
For crisis support, please contact:
Lifeline http://lifeline.org.au 13 11 14 
Beyond Blue http://beyondblue.org.au 1300 22 4636
In the U.S. contact: https://suicidepreventionlifeline.org/ 1-800-273-8255
I humbly thank you for taking the time to listen to my show.  I truly appreciate it. 
Don't forget that you can reach me on Twitter @Yank_on or at ayankonthefooty@gmail.com.  You can also find me at A Yank on the Footy on Instagram and Facebook.  
I ask that you consider sharing this episode, and this podcast with your family and friends.
Share
|
Download(

Loading

)